Workshops & Mini Retreats
On the 2nd July @ 12-4pm
The Meadow Retreat CHAKRAS
The Grange Paddock, Ickford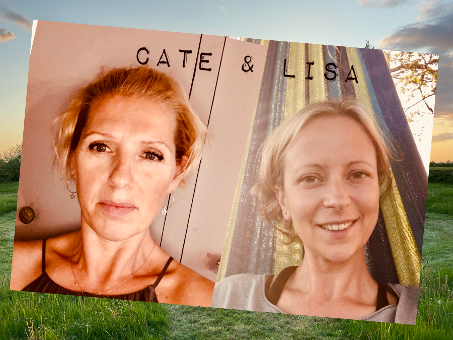 We are Cate Wise & Lisa Wehbe, experienced Yoga teachers and holistic facilitators who are delighted to welcome you to join us for this unique retreat day.
Gather with like minded souls and forge a heartfelt connection to the deepest aspects of your divine self. In this session weexplore the Chakra energy body.
Release that which no longer serves you, relax body and mind and restore in this space of sacred nourishment. Bliss for every aspect of your being.
A Nourishing plant-based lunch is included.
Intentions for Chakra exploration...
The Chakra network is a widely popular modality of the energy body which has it's origins in the ancient vedic texts. You may be familiar with it, but have you ever been guided to explore your own Chakra structure in a sheltered space of like minded community? Within the circle of connection, we invite self exploration and deep conversation whilst ushering you into a relaxed and playful state.
At this four hour retreat we will invoke the spirit of Mother Cacao to awaken our senses to our energy bodies. We will move in emboided physical yoga practice to connect more deeply to the energies of the earth and the flow of the body and then we journey heuristically through the Chakra system using Yoga Nidra and Sound therapy.
We will end with a grounding practice of eating cakes and sharing experiences (optional- we never force disclosure of any kind).
This retreat day is planned to take place outdoors in a lovely private meadow but will move indoors if weather is not suitable- you will be notified of any changes.
We are fully equipped but please do bring your own mat, blanket and pillow if preffered.
Free parking.
Allow extra time if you enjoying chatting at the end.
We are so looking forward to greeting you
Cate & Lisa
Book in below...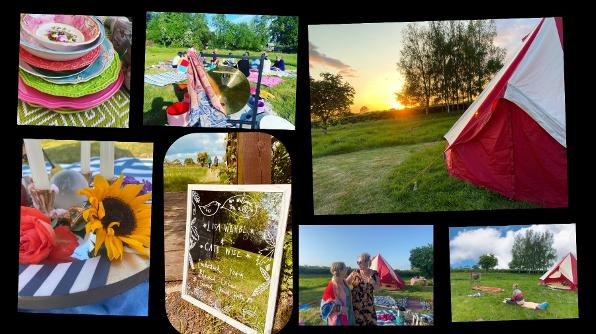 Weekend & Longer Retreats
Our second women's yoga retreat is back this September! Our base will be a traditional French farmhouse, situated in the rolling vineyards of the
Entre-Deux-Mers.
We serve delicious, vegetarian meals. Made in house by our cook.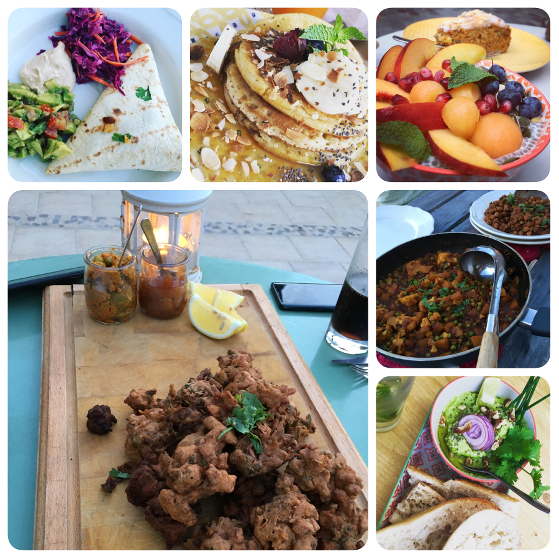 The venue is a rural farm house nestled in 12 acres of private land.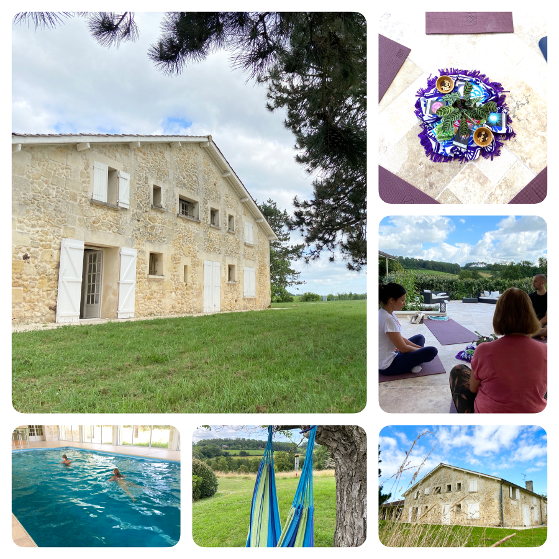 For more detailed info and to book click the link below...
© Copyright Lisa Wehbe Holistic Yoga & Wellbeing